2023 Ford F-150 vs 2023 Toyota Tundra in Marion, IN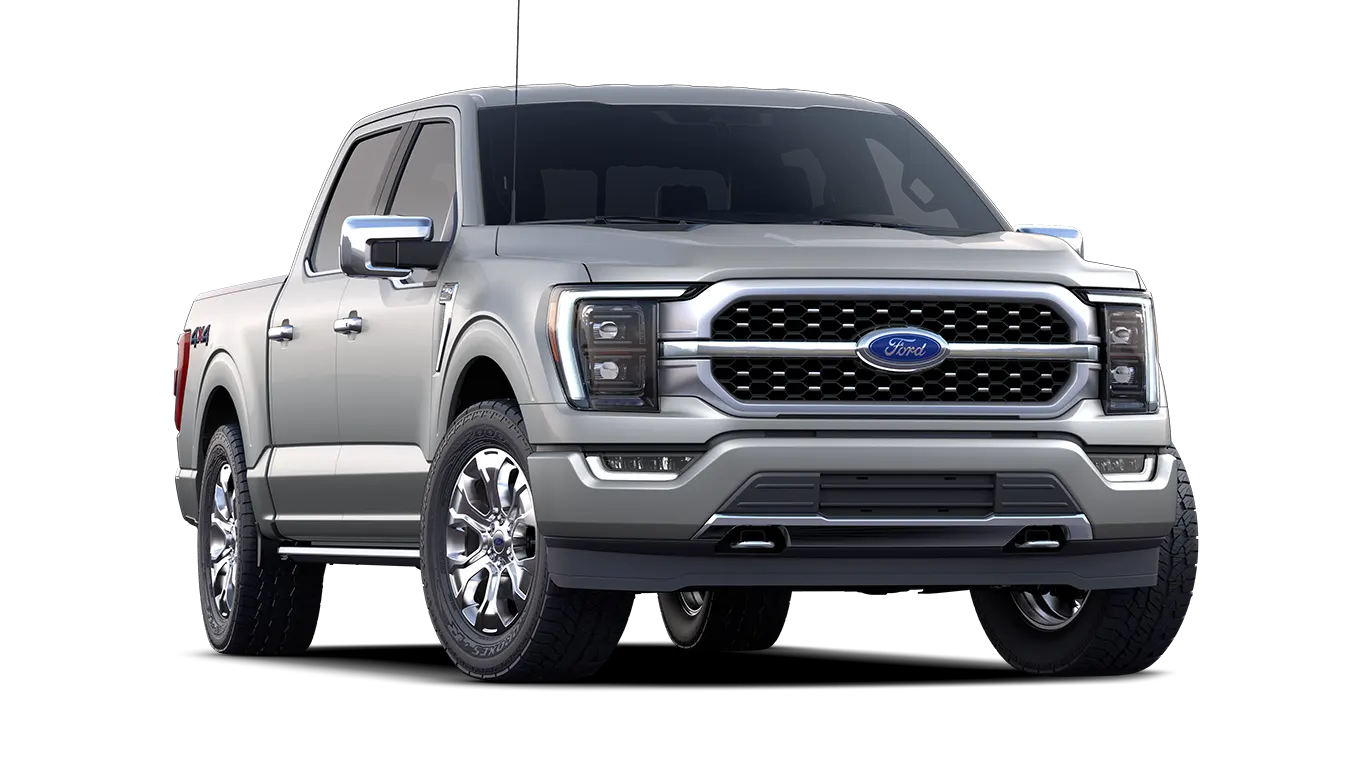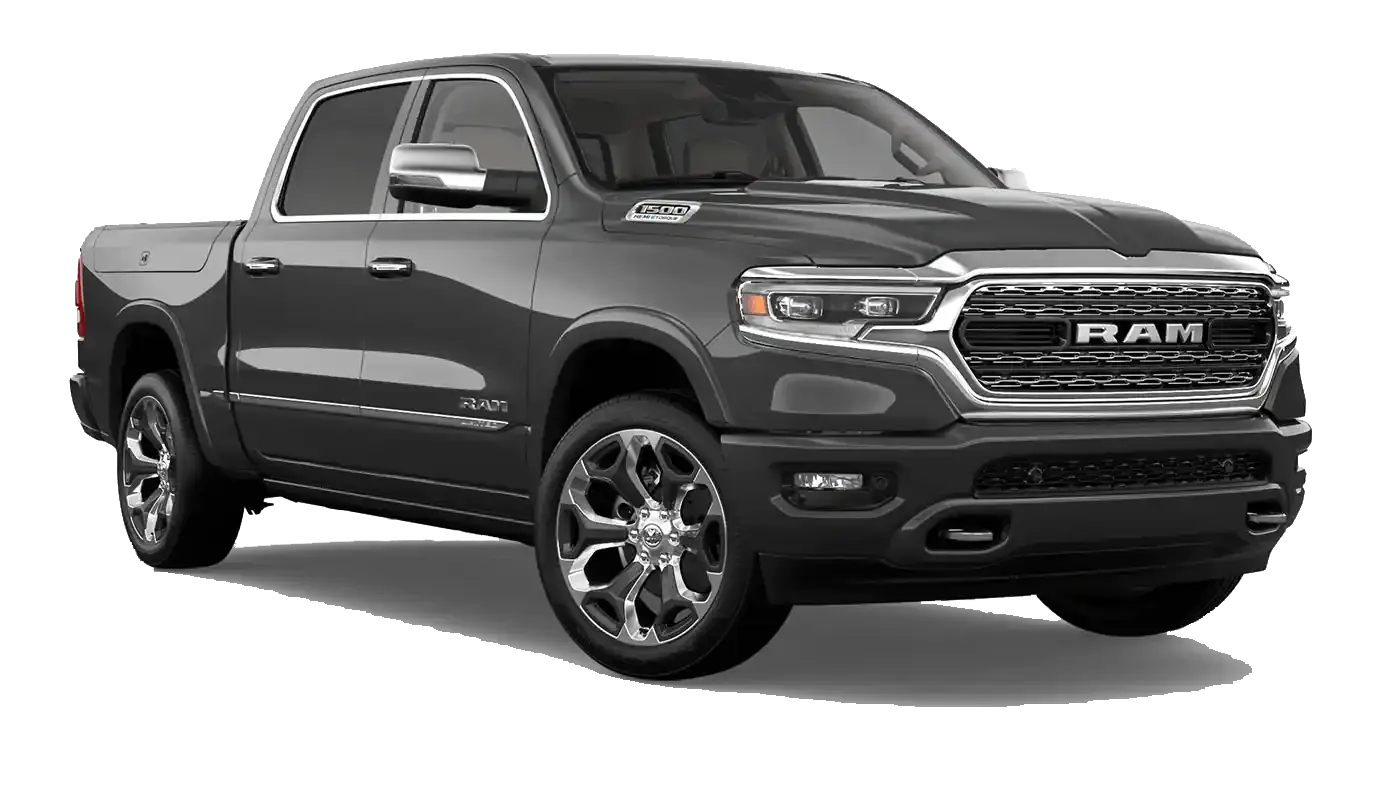 2023 Ford F-150 vs 2023 Toyota Tundra
A full-size pickup truck is an excellent vehicle to own due to its generous cargo space, ability to accommodate up to five adults, and decent towing capacity. It is deeply rooted in American culture and is considered an iconic part of our society. That's why popular models like the 2023 Ford F-150 and the 2023 Toyota Tundra are readily available today.
The 2023 F-150, which is part of the 14th generation of Ford's renowned F-Series, exemplifies its beloved status. To commemorate 75 years of the F-Series, a special Heritage Edition was introduced for the 2023 model. On the other hand, the 2023 Tundra is based on the third generation of Toyota's Tundra lineup, which was unveiled in 2021.
Now, let's compare the 2023 F-150 and Tundra to see how they measure up in terms of performance, interior features, and safety offerings. If you're interested in getting an up-close look at the new F-150, reach out to Hunter Ford in Marion, IN. Our dedicated team is ready to assist you.
Interior Comparison
The 2023 F-150 and the 2023 Tundra both offer various cab sizes and bed lengths. However, even though the largest cab option in the 2023 Tundra provides ample space, it falls short of the spaciousness offered by the F-150. This highlights Ford's exceptional understanding of the market. The F-150 range caters to diverse customer needs, ranging from a basic work truck to a luxurious and family-friendly cabin in the higher trim levels.
Higher trims of the F-150 include dual-zone climate control with rear air vents, and leather seats can be specified if desired.
Both the 2023 F-150 and the 2023 Tundra come equipped with 8-inch infotainment systems that support Apple CarPlay® and Android Auto™. Additionally, there are options for larger screen upgrades. The 2023 F-150 impresses with its Ford SYNC4 software, which seamlessly updates itself to provide the latest features to users. Another unexpected luxury in a pickup truck is the available Bang & Olufsen speaker system upgrade, which the 2023 F-150 offers.
Ford F-150 Interior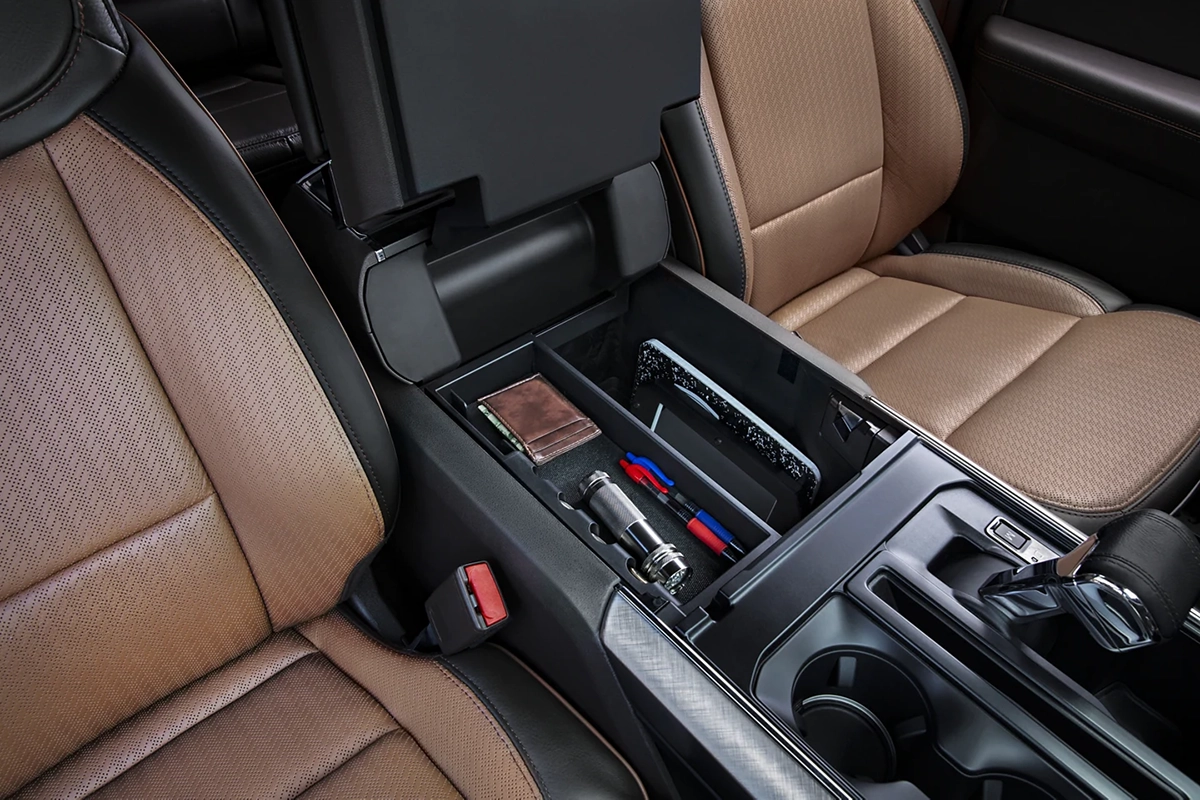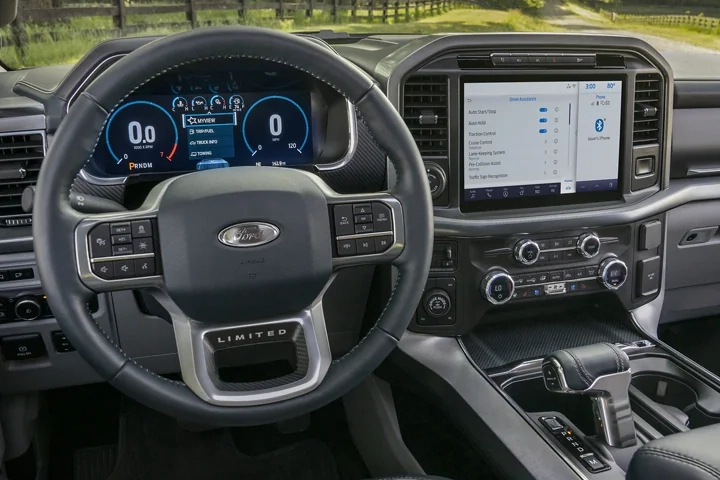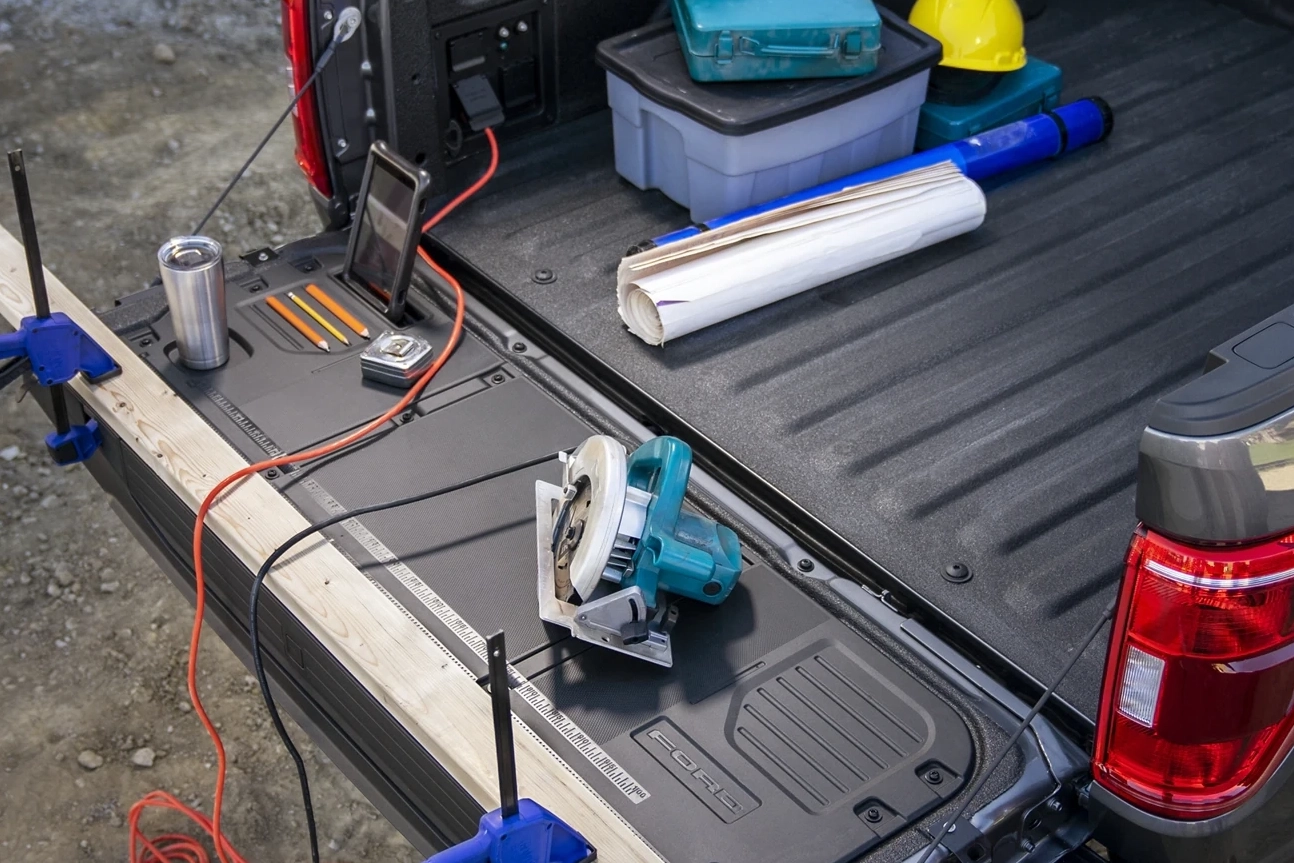 Toyota Tundra Interior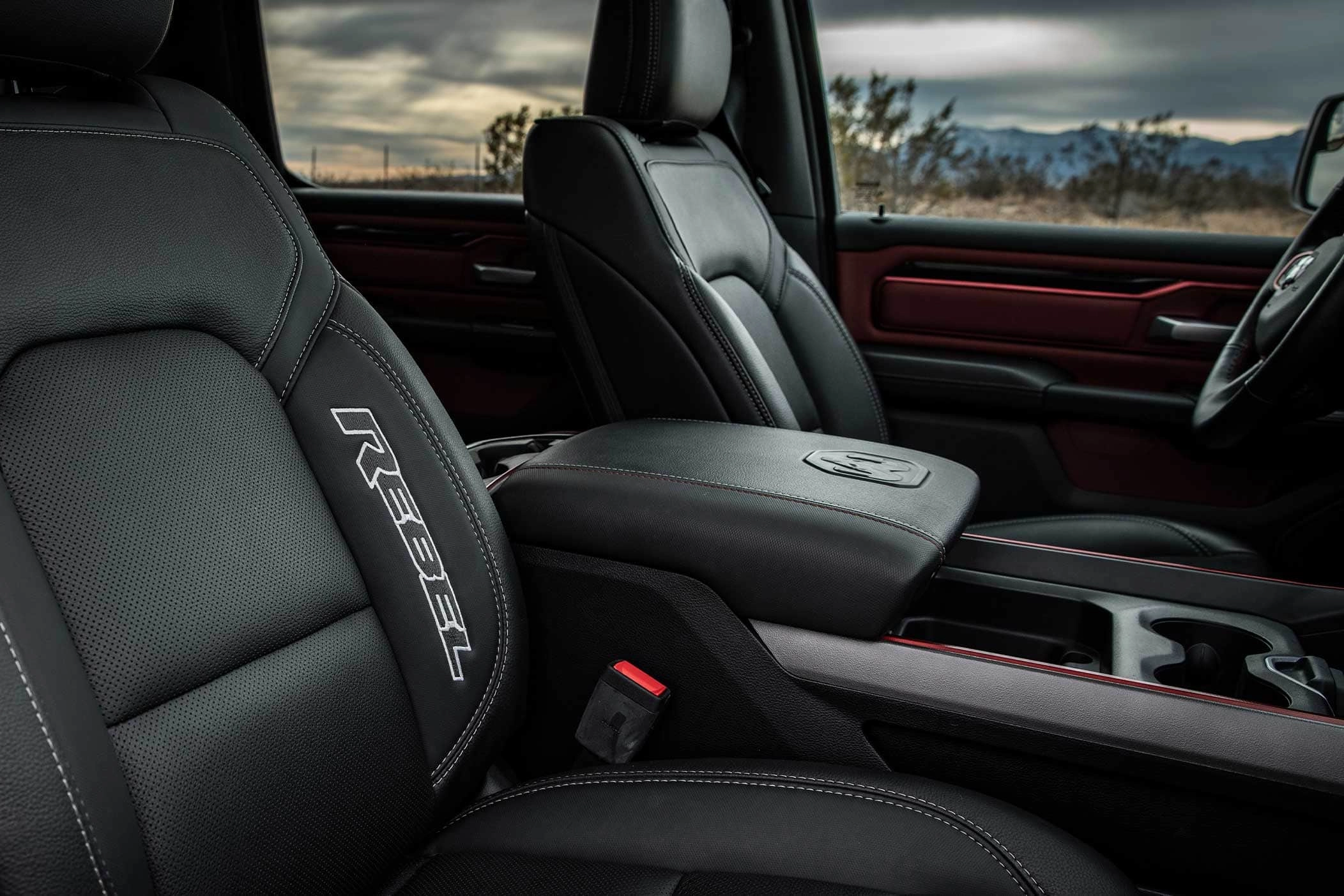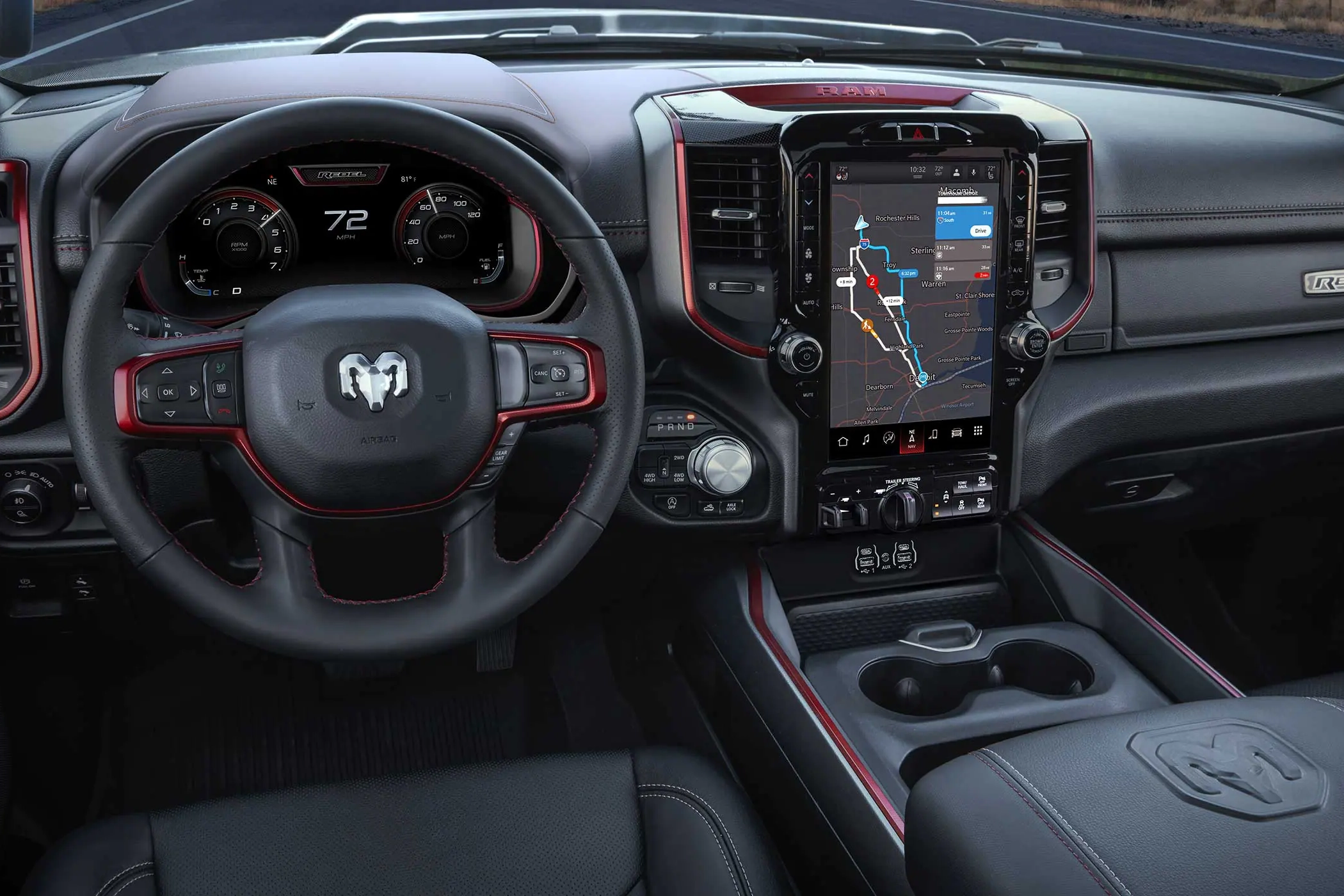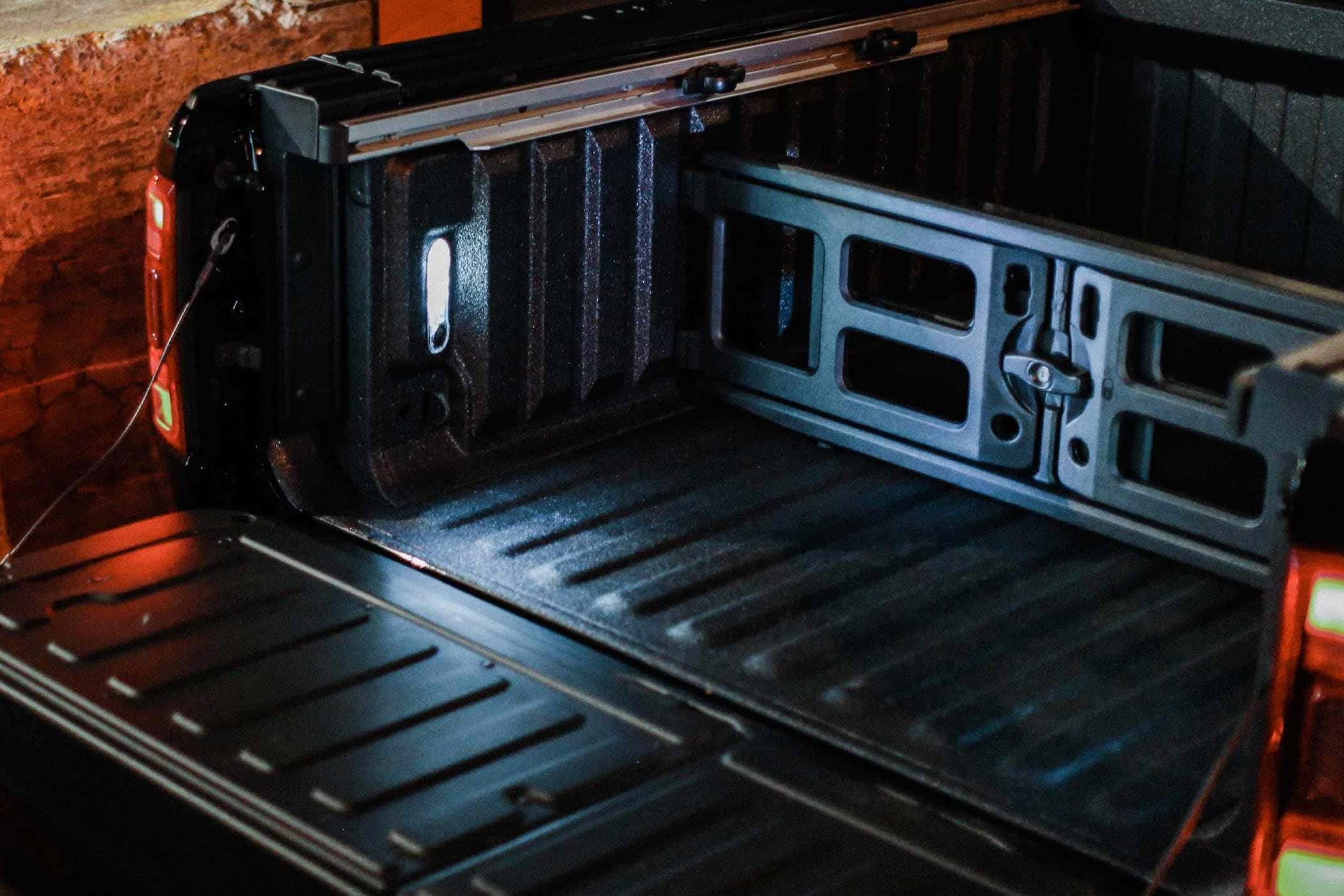 Performance Comparison
Ford understands that the 2023 F-150 appeals to a wide range of buyers with different needs and preferences. To cater to them, Ford offers various powertrain options. On the gasoline engine side, buyers can choose from a 3.3-liter V6 with 290 horsepower, a twin-turbocharged 2.7-liter V6 with 325 horsepower, a twin-turbo 3.5-liter V6 with 400 horsepower, and the 5.0-liter V8 with 400 horsepower. In addition, there is a hybrid powertrain option that combines a 3.5-liter engine with electric motors, delivering a combined 400 horsepower. Another option is the 3.0-liter turbodiesel V6 with 250 horsepower. All F-150 variants come standard with a 10-speed automatic transmission and rear-wheel-drive, but an all-wheel-drive system is available as an option and comes standard on certain trims like the off-road-focused Tremor.
Looking to reduce your carbon footprint while still driving a great truck? The F-150 Lightning is an all-electric alternative, which offers unmatched power and range in the class.
In contrast, the 2023 Tundra offers only one powertrain option, which is a 3.4-liter twin-turbo V6 paired with a 10-speed automatic transmission. There are no hybrid, V8, or diesel choices for the Tundra. Lower trims of the Tundra produce 348 horsepower, while higher trims provide 389 horsepower. Rear-wheel-drive is standard, but an all-wheel-drive system is available as an option and is standard on the off-road-oriented TRD trims.
When it comes to towing and payload capacities, the 2023 F-150 outperforms the 2023 Tundra. The F-150 can tow up to 14,000 pounds and has a maximum payload of up to 3,250 pounds, surpassing the Tundra's 12,000-pound towing capacity and 1,940-pound maximum payload capacity. It's important to note that these figures vary depending on the specific powertrain and trim level chosen for each model.
Safety Features Comparison
Both the 2023 F-150 and the 2023 Tundra come equipped with essential safety features. These include airbags, stability control, daytime running lamps, automated emergency braking with pedestrian detection, and brake assist, which are provided as standard. In addition, the 2023 F-150 offers optional features such as a rear-view camera with trailer view and adaptive cruise control.
Find the 2023 F-150 in Marion, IN
Although the 2023 Tundra initially presents a strong competition, it ultimately surrenders its position to the 2023 F-150. The Ford boasts a more adaptable cabin and a wider selection of powertrain options. Additionally, it successfully incorporates Toyota's impressive safety features. For a firsthand experience, we encourage you to visit Hunter Ford in Marion, IN, and take the 2023 F-150 for a test drive.