Enjoy These Sweet Treat Shops In Marion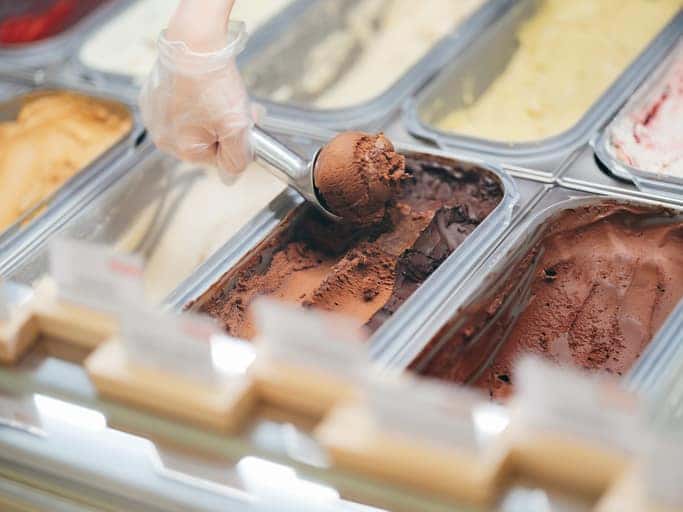 Every now and then, you will crave something sweet. Yes, you could buy store bought ice cream or sweets. You could even make your own. It is nice, however, to sometimes stop by a sweet shop and enjoy a deliciously sweet treat that has been made for you. It is a special treat to enjoy during these warm summer evenings. You do not have to look far for a sweet treat in Marion, Indiana. There are plenty of sweet treat shops around town in Marion, so come visit any of these shops today.
Ashley's Ice Cream Café
Want to enjoy some hard dipped ice cream in Marion? Come visit Ashley's Ice Cream Café. Ashley's has a wonderful team of friendly ice cream artists and delightful ice cream flavors. Ashley's Ice Cream Café gets its ice cream from Chocolate Shoppe Ice Cream, which creates super-premium ice cream that is filled with decadent butterfat. Flavors you can find at Ashley's includes classic and fun flavors like Butter Pecan, Coffee, Cookie Dough, Kitty Kitty Bang Bang, Mackinac Island Fudge, and Exhausted Parent.
There are so many interesting ice cream flavors, that it may be difficult to choose what you want. Thankfully, Ashley's Ice Cream Café offers a yummy sample platter. If you do not want just ice cream, then you can also order floats, sundaes, parfaits, and milkshakes.
Ledbetter's Grand Fudge Shop
Want a treat that is truly rich and indulgent? Stop by Ledbetter's Grand Fudge Shop. To say that the fudge at Ledbetter's is grand would be an understatement. The shop offers decadent classics like Chocolate, Chocolate Fudge with Walnuts, Peanut Butter, and Chocolate Peanut Butter. Of course, Ledbetter's also provides some upscale flavors such as Chocolate Caramel Peanut, Maple Nut, and Butter Pecan as well as Chocolate Cheesecake, or Strawberry Cheesecake. The shop also offers fun and festive flavors that will bring out your inner child. These flavors include Birthday Cake, Vanilla wit Butterfinger, and Cookies 'n' Cream.
You might also like: Stay Cool With These Summer Car Accessories
Sophie's Ice Cream Deluxe
If you are craving a frozen treat, then you cannot go wrong heading to Sophie's Ice Cream Deluxe. From slushies, shakes, ice cream, and more, there truly is a treat for everyone. The selection at Sophie's Ice Cream Deluxe is quite stupendous that picking a treat can feel a bit like Sophie's choice. The hand dipped ice cream at Sophie's has a variety of flavors like Banana Pudding, Almond Joy, Blue Moon, Cake Batter, Java Chunk, and much more. Want to opt for soft serve over hand dipped ice cream? Sophie's Ice Cream Deluxe offers it in Chocolate or Vanilla with your choice of candy toppings.
For those days when you sweet tooth as major cravings, you need to try Sophie's Ice Cream Deluxe's signature Colossal Sundaes. Made with premium, hand-dipped ice cream, you can enjoy some truly incredible sundaes. Coffee lovers will want to order the Caffinated Cow. This sundae comes with scoops of Jolted Cow, Coffee, and Java Chunk ice cream. This is covered in caramel sauce, Heath pieces, whipped cream, and a maraschino cherry. Chocolate fanatics will want to try the Death Star, which is a sundae with Death by Chocolate, Brownie Batter, and Peanut Butter Cup ice cream. This is topped with whipped cream, hot fudge, chocolate sprinkles, and a cherry. For a tangy, tropical treat, you can order the Tropical Vacation Colossal Sundae.
If you want to get away from ice cream altogether, then Sophie's does have slushies and shaved ice. There are some fresh and zesty fruit flavors of shaved ice to enjoy like Tigers Blood, Pink Lemonade, Watermelon, and more. You can order a slushie in Banana, Strawberry, Peach, and Strawberry Banana.
Disclaimer: The stock image is being used for illustrative purposes only, and it is not a direct representation of the business, recipe, or activity listed. Any person depicted in the stock image is a model.